HOW IT WORKS
Create Your Event
First, use our Administrative tool and create and name your event.

Import School Data
Use our School Data Importer to import your school data.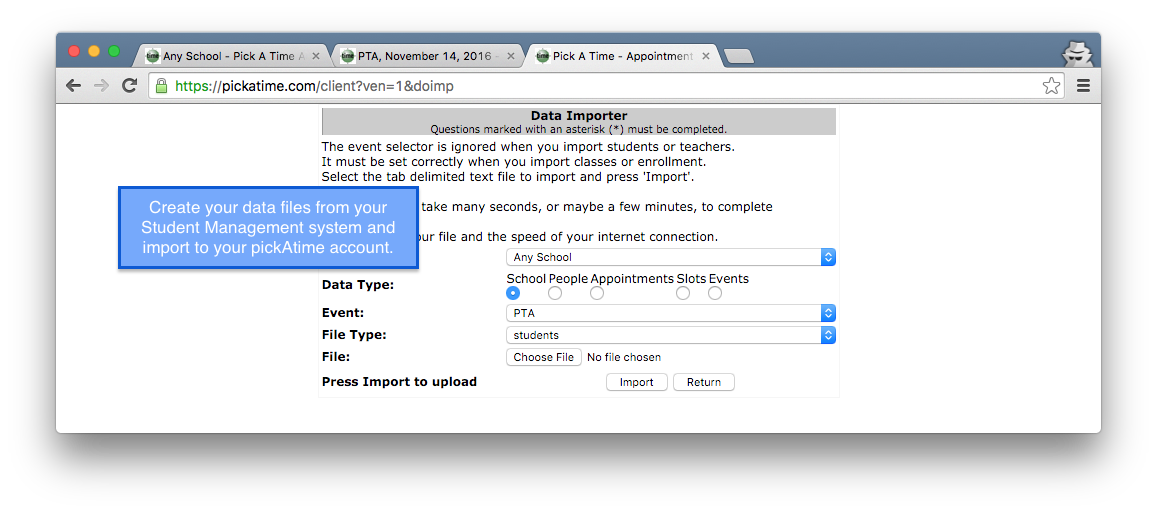 Create Appointment Slots
Set your Conference date(s) and time slots.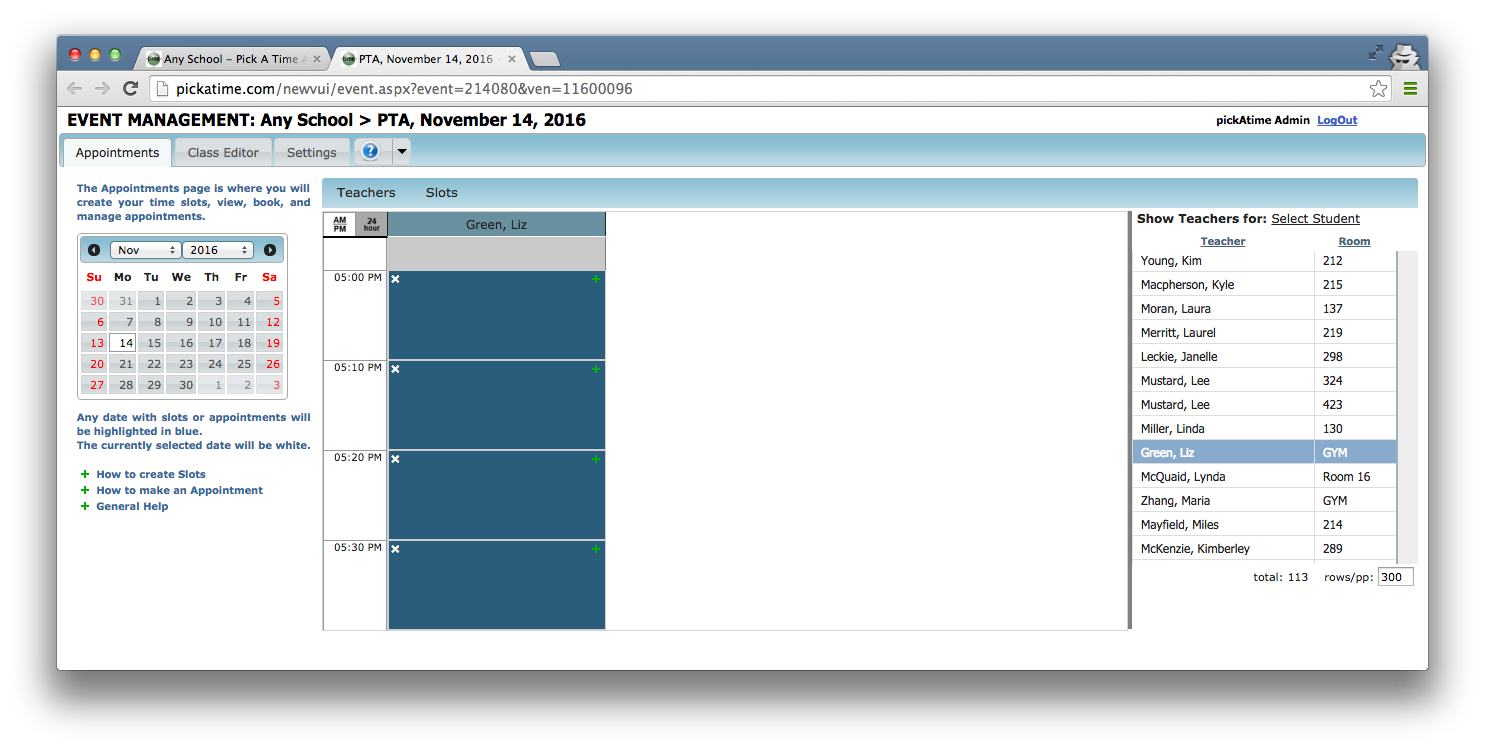 Adjust Settings
Select the dates you would like the site to open for appointment taking and optionally adjust other settings.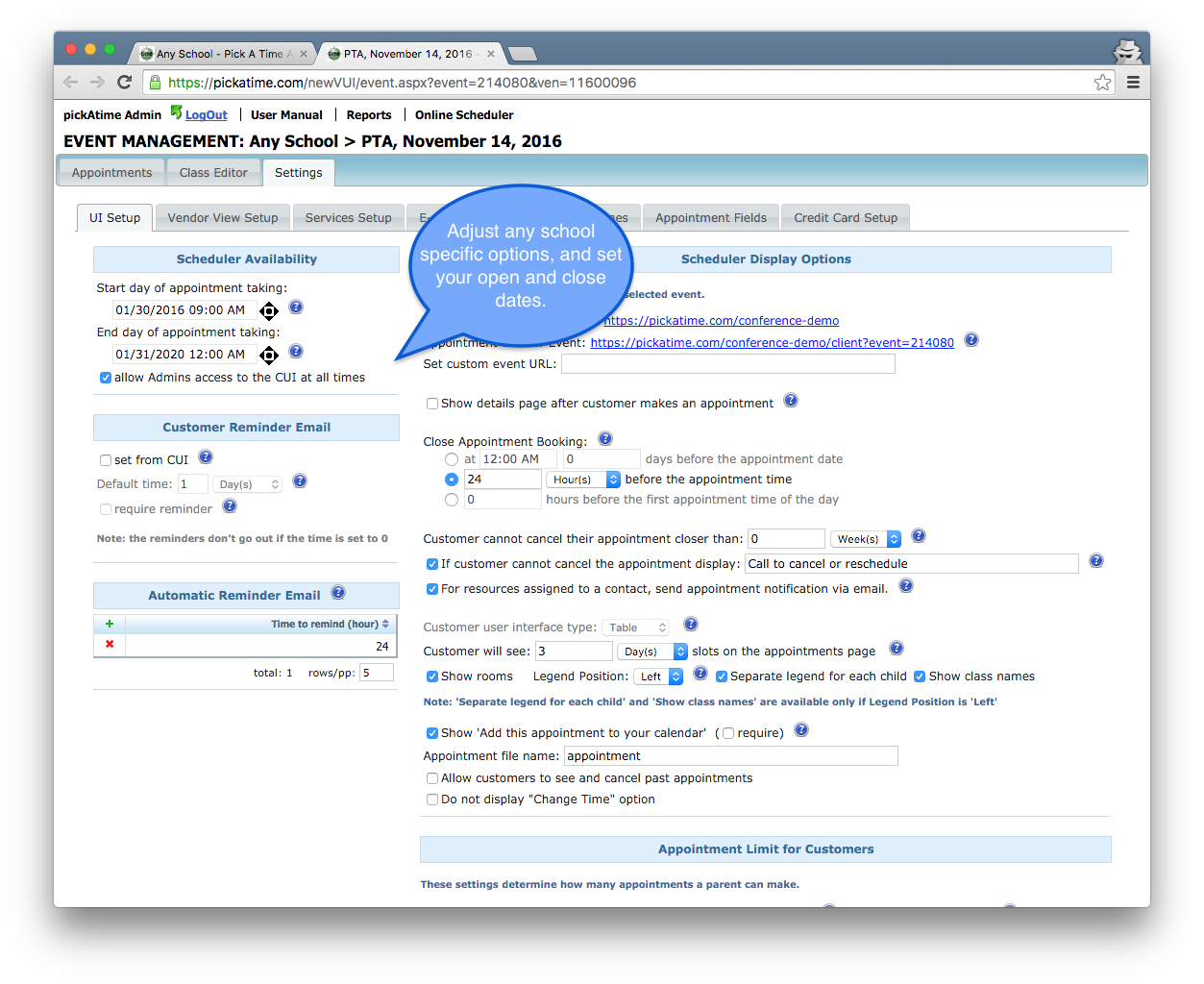 View the Scheduler
Try out the scheduling site and publish the link to your parents. Parents will identify their student(s) by entering in two student specific fields such as StudentID, birthdate, or student name. Your school can decide which values makes the most sense for your parents.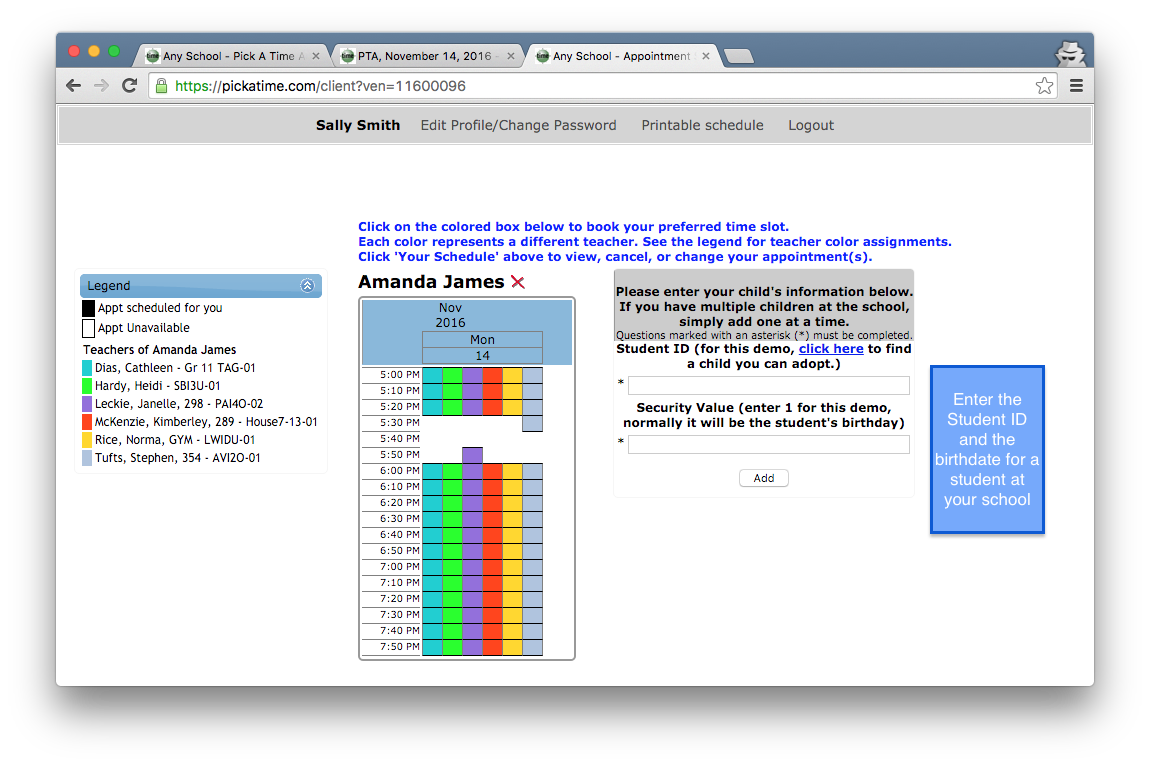 Monitor Registration
Once parents start booking appointments, teachers and school administrators can monitor registration in real time. Reports can be printed, emailed or downloaded.