PickAtime has a single-sign integration with Blackbaud allowing parents to login once to the school website and then access the pickAtime scheduler without needing to login again. PickAtime and Blackbaud also provide a direct data import from Blackbaud allowing schools to import parent, teacher, student, class and enrollment data to their pickAtime account.


PickAtime and Finalsite have partnered to allow the single sign on capability for Finalsite parents to link directly to the pickAtime online scheduler.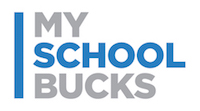 MySchoolBucks provides school districts and parents a single place to organize all school-related fees and purchases. Schools can easily collect and manage payments, while parents have the convenience and flexibility to securely pay for all of their student fees with a credit/debit card. MySchoolBucks and PickAtime have teamed up to provide a seamless online registration experience for parents and staff! Parents register through PickAtime and pay with MySchoolBucks in one easy process.


The pickAtime Clever integration will allow you to import and sync your student, teacher, class and enrollment data directly from Clever to your pickAtime account. Data will be synced daily, so any changes to your data will automatically be brought into pickAtime.